Fall Antwerp Buying Trip!
Fall Antwerp Buying Trip!
Posted on Wednesday, September 21st, 2011 at 8:25 am by Kendall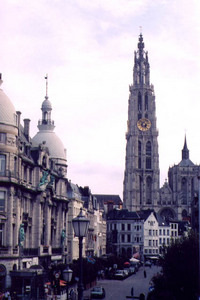 Leaving Oct 7th on a fall buying trip to the diamond cutting capital of the world. If a diamond is something you need then let me hand pick through 100s of diamonds to find the perfect one for you! Think about it.... Diamonds are never thrown away after use, they just end up back in the jewery store for resale. These diamonds are straight from the cutter to the finger. You will be the first to own these diamonds. Come by the store for details! Vist our facebook page for our Antwerp diamond giveaway!